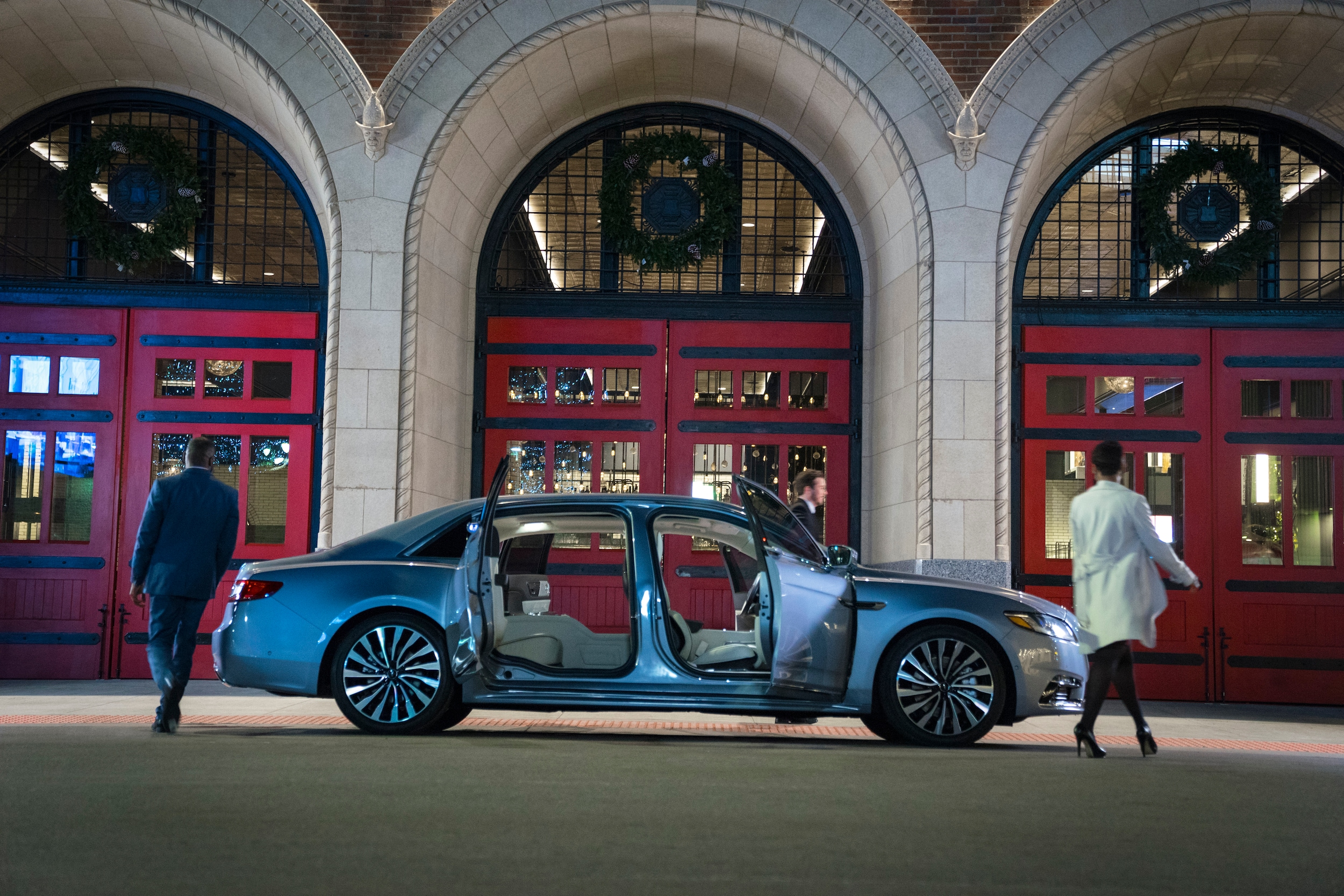 In little over a month, all 80 Lincoln Continental Coach Door Editions have been sold. Lincoln says the lucky new owners of the special edition Continental will be notified in February and will receive their cars beginning this summer. Although the first round has been sold-out, Lincoln has revealed it will be doing a second round year of the Coach Door Continentals.
The Continental Coach Door Edition is based on the Black Label Continental, but it has been stretched out six inches and outfitted with center-opening doors. The doors pay homage to the 1960s Lincoln Continental, but they have been upgraded to meet modern safety standards. The middle backseat is replaced with a flow-through center console which has audio and climate controls, a tablet holder, and a stowable table tray.
For full details on the 80th Anniversary Lincoln Continental, visit Lincoln's Media Center.
Lincoln has not revealed when exactly the second-round will be available, nor has it revealed how many second-round Coach Editions will be produced.