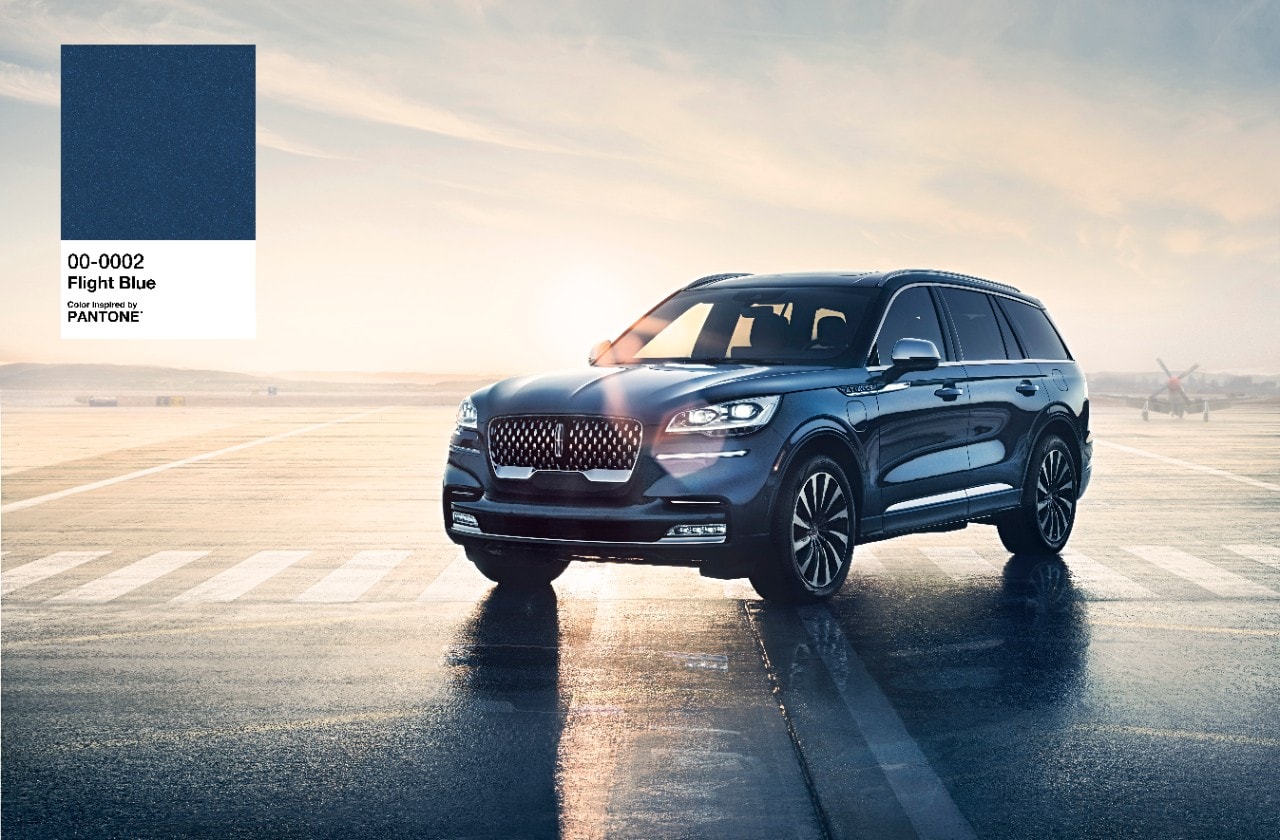 As simple as the color blue may seem, The Lincoln Motor Company has put a lot of research into the creation of the iconic blue exterior colors on their vehicles. This broad pallet of blues showcases Lincoln's emphasis on elegant exteriors and calming interiors.
The color blue is the key to the calming, and soothing experience that The Lincoln Motor Company aims to evoke in it's vehicles and clients are beginning to take notice. About 10% of the brands sales last year were in the blue spectrum, proving that this color is always in season at Lincoln.
"Lincoln's diverse, ever-evolving palette is a strong part of the brand's heritage," says Susan Lampinen, Lincoln group chief designer, color and materials, "showcasing its emphasis on elegant exteriors and calming interiors."
"Perceived as eternal, the experience of blue inspires trust, serenity, confidence, harmony," she says. "It's like the endless sky or tranquil sea waters."
There are 5 different exterior blues available from Lincoln. Lampien states that each exterior shade is created to represents a specific emotion or element of nature:
Chroma Crystal: Light, water
Blue Diamond: Confidence, trust
Flight Blue: Flying, freedom
Artisan Blue: Crafted, galaxy
Rhapsody: Nighttime, peaceful, quiet
Flight Blue is the signature color on the all-new
Lincoln Aviator
. The vehicle features exterior contours, inspired by aerofoil design, that are complemented by this iridescent shade. This color can also be found on the all-new
Lincoln Corsair
with Beyond Blue as the signatures interior package color.
"Whether a light, medium or deep blue tone, Lincoln's palette of blues summon up feelings of respite and refuge. As the signature color on Lincoln's all-new Aviator, Flight Blue is a leading-edge blue-gray shade expressive of a new modernity. Unpretentious, yet at the same time elegant, subtle and calming, Flight Blue conveys a message of timelessness and enduring quality," says Laurie Pressman, Vice President of Pantone Color Institute.
Leatrice Elseman, executive director at Pantone Color institute explains that blues are seen as the coolest colors, both in temperature and in temperament, creating feelings of calmness and relaxation. In most cultures, blues are seen as a form of protective influence.
For Lincoln, the inspiration for the palette comes from many places, including the homes and lifestyles of clients, says Ronni Celoto, Lincoln color and materials design manager.
"We're always looking at our clients' experiences, at their routines," he says. "We look at their furniture and their clothing, and then when we put together our combinations, we find a balance. Our clients, we know, find that less is more. They like an uncluttered look – with very clean lines and calming colors. Modern, not busy. It's in their houses, in their lives, and it translates to their vehicles."